A Custom D&D Solution at Rocky Flats
Each decontamination and decommissioning project often requires its own unique application of nuclear measurement expertise to accomplish the goals of the program. Mirion radiation measurement experts are no strangers to delivering tailor-made configurations to solve our customers' challenges. In fact, it's what they do best.
See how we helped Rocky Flats Environmental Technology Site (RFETS) find an effective time- and cost-saving approach through paint samples and rapid gamma spectroscopy.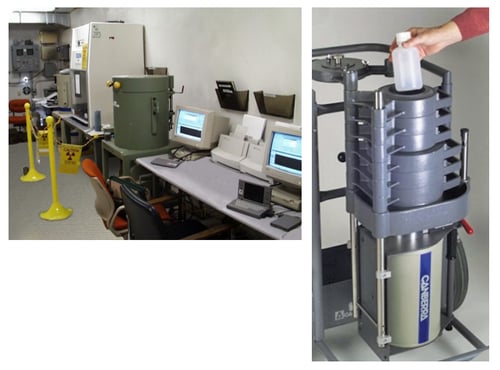 THE GOAL
Develop a rapid and cost-beneficial approach to paint samples analysis in order to meet the criteria for unrestricted release under the Multi-Agency Radiological Site Survey Investigations Manual (MARSSIM).
THE CHALLENGE
It is not possible to differentiate transuranics from uranium using hand-held probes which are typically used. The measurement challenge required a new approach.
THE SOLUTION
Using our ISOCS™ Spectroscopy System with Genie™ 2000 Gamma Spectroscopy Software, a batching method was developed which resulted in only four gamma spectroscopy analysis measurements being required, versus 110 separate sample analysis counts. The work delivered RFETS cost savings, schedule acceleration and helped achieve the site closure goals. Read the full story »